Palmetto ChangeFit™ Guide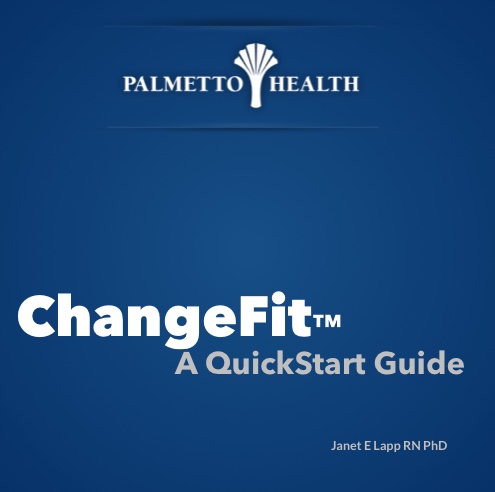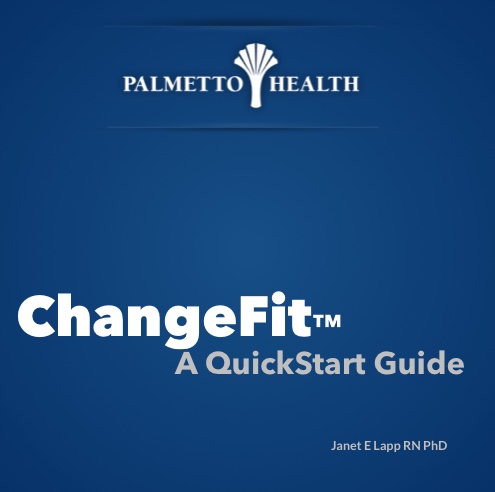 Palmetto ChangeFit™ Guide
The quick-start guide contains top leadership practices, the best way to speed up change, and how to deal with triangles, blocks and tangles in a fast-reading easy to deploy style.
HERE IS YOUR PALMETTO BOOT CAMP SUMMARY (ALSO IN THE BOOK)
1. If you're going to do something, do it 100%.
2. There's no greater calling than living your life in the service of
others. Live up to the gift.
3. Schedule in positive encouragement for your reports.
4. Be a nomad with a backpack. Don't get attached to externals.
5. Don't lie frothing on the Apple store floor. Keep up with upgrades.
6. Bell curve is 14-68-18. Where are you?
7. Willie Nelson: "Being a good leader means finding a bunch of people
going in the same direction and jumping in front of them." Move, go first,
get excited - not for Palmetto but for YOU.
8. "Stay with joy or leave in peace. Collude with no third option."
9. "Cuando el caballo está muerto, déjalo."
10. What you don't like about yourself hides your best quality.
11. Whatever you complain about is there to teach you.
12. The 2 most powerful sentences: "Thank you" and "I love you."
13. The 5-5-24: 5 secs to correct negative thoughts; 5 min team
complain per day; 24 hrs max to hold onto hurts, resentments etc.
Fix it or forget it.
14. Don't get stuck in FINE or OK.
15. Stop believing everything you think.
16. Vendrá el milagro: the miracle will come. "It will be OK in the end. If it's
not OK, it's not the end."
©