10 CUSTOM BOARD GAME WITH CHANGEFIT™ BOOKLETS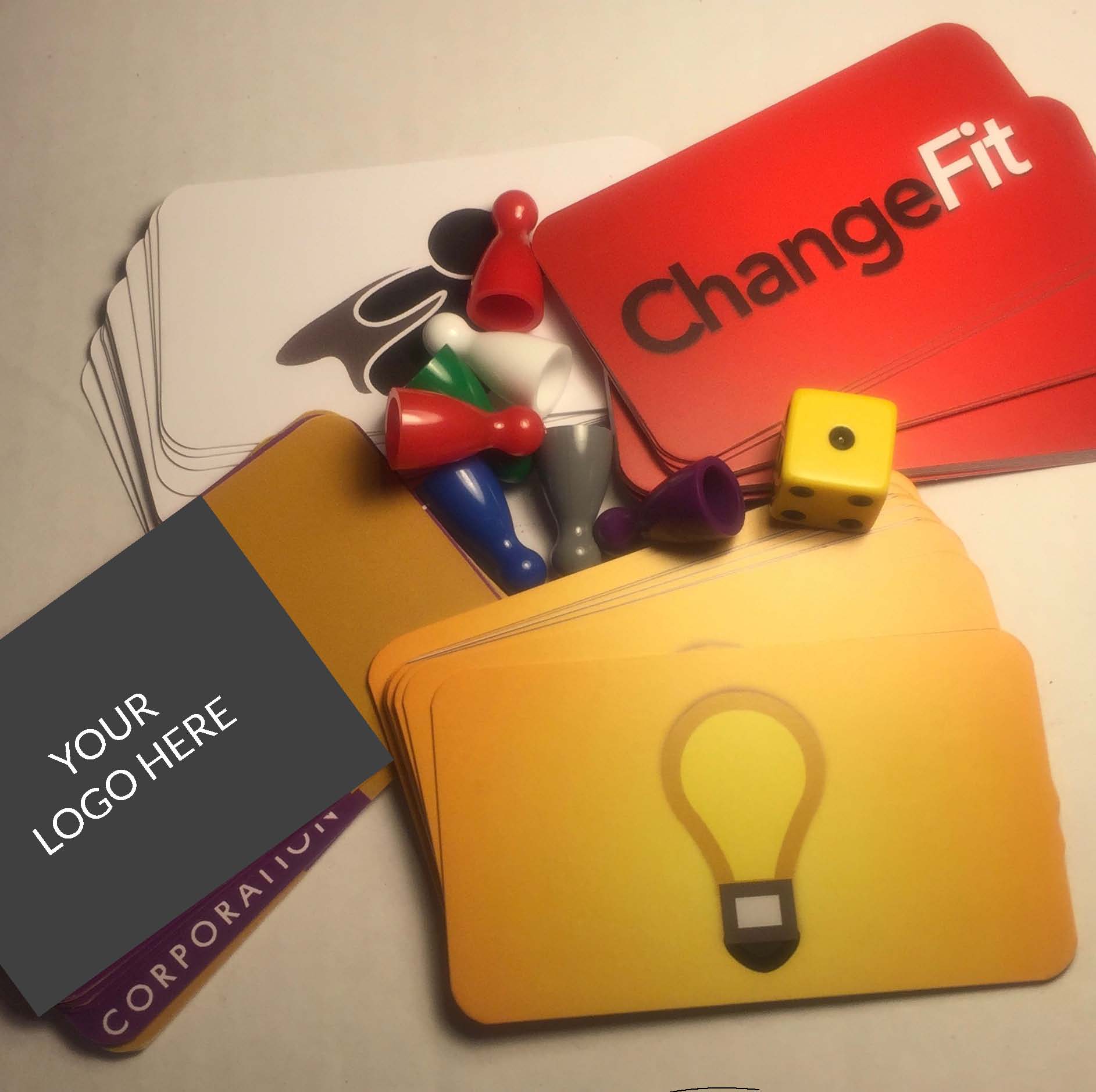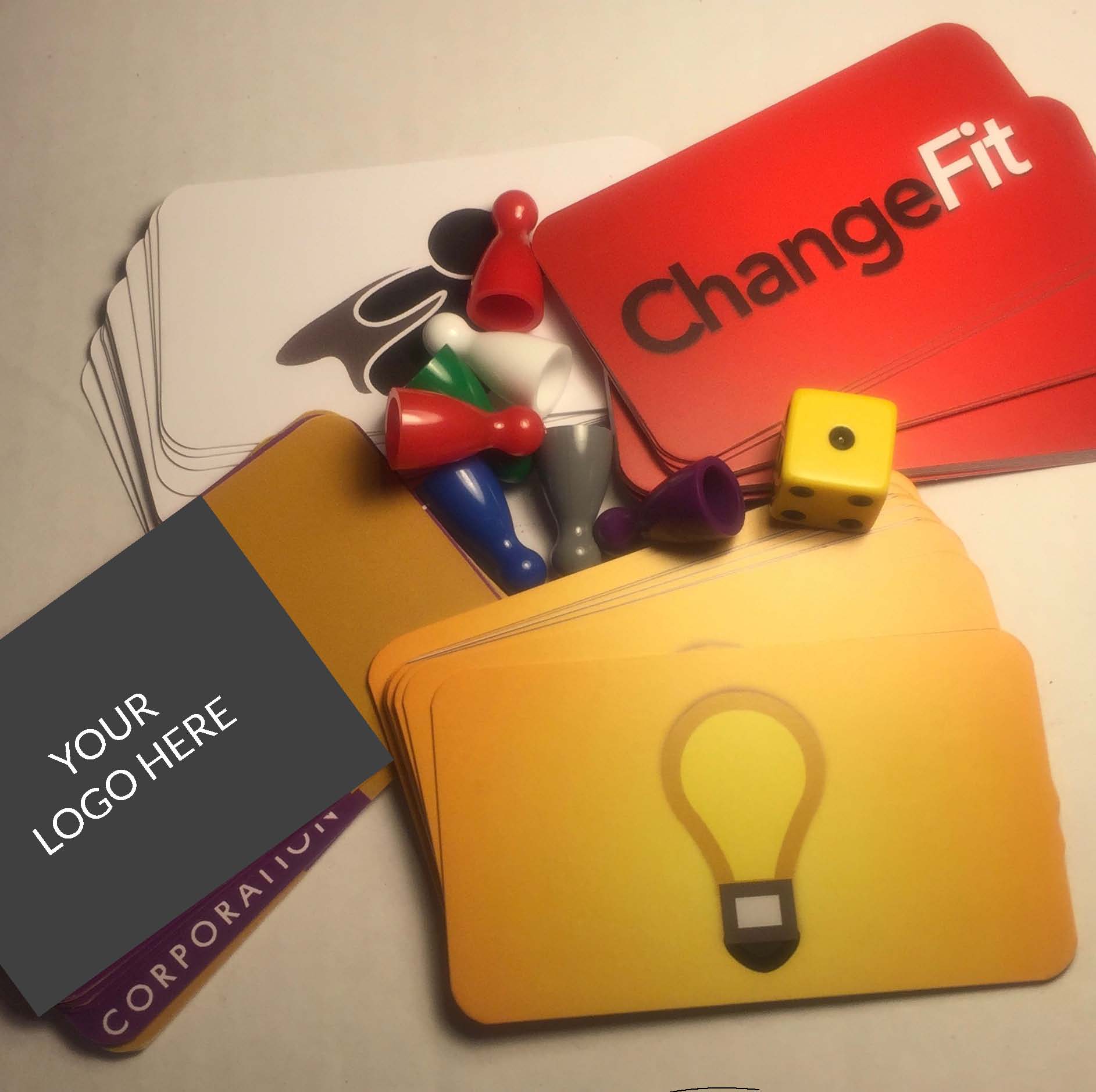 10 CUSTOM BOARD GAME WITH CHANGEFIT™ BOOKLETS
PRICE IS PER SET OF 10 CUSTOM GAMES AND INCLUDES 10 COPIES OF CHANGEFIT™: A QUICK START GUIDE
These popular games are used for team building, idea generation, product knowledge, leadership skill bulding, and as an energy builder.
Cards are drawn and questions answered as pieces are moved through the board. The custom version contains 12 cards each in four areas:
1. Custom cards (your product, service, values).
2. ChangeFit Knowledge (book included for reference)
3. Leadership Skill Building
4. Idea Generation and Connection
Introduce the games at a meeting to kick off interaction and idea building. Or distribute them throughout to introduce a product. Each game is designed for 5-7 players and includes an 18x24 board, seven tokens, 48 draw cards and a die.
Length of play can vary between 30-45 minutes or more.
A mini version of the game is available (not customized).
Delivery: 14 business days following research and inquiry phase.