10 COMPLETE MINI BOARD GAMES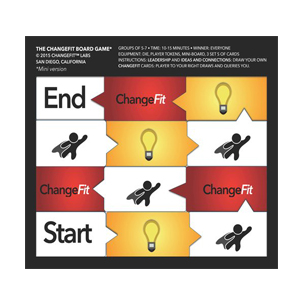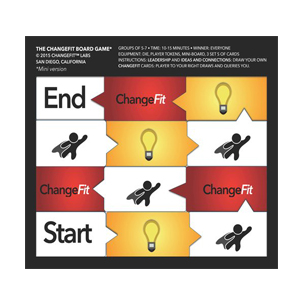 10 COMPLETE MINI BOARD GAMES
PRICE IS PER SET OF 10 GAMES AND INCLUDES 10 COPIES OF CHANGEFIT™: A QUICK START GUIDE
These popular games are used for team building, idea generation, product knowledge, leadership skill bulding, and as a motivational aid.
The mini-version contains 12 cards each in three areas:
1. ChangeFit Knowledge (book included for reference)
2. Leadership Skill Building
3. Idea Generation and Connection
Introduce them at a meeting to kick off interaction and idea building. Each game is designed for 5-7 players and includes an 8x10 board, seven tokens, 36 draw cards and a die.
Length of time can vary between 10-30 minutes or more.
A custom version of the game is available.
Delivery: 7-10 business days